Huanglian, (name: Coptis chinensis Franch.) Alias: Flavor Company, Chuanlian, Chicken Claw Company, belonging to Ranunculaceae, Huanglian perennial herb, leaf base wandering, strong paper, oval triangle, three-total cleft, central lobes ovate diamond, pinnate deep cleft, margin has sharp serrated, lateral lobes unequal 2 deep cleft ; Petiole long 5-12cm.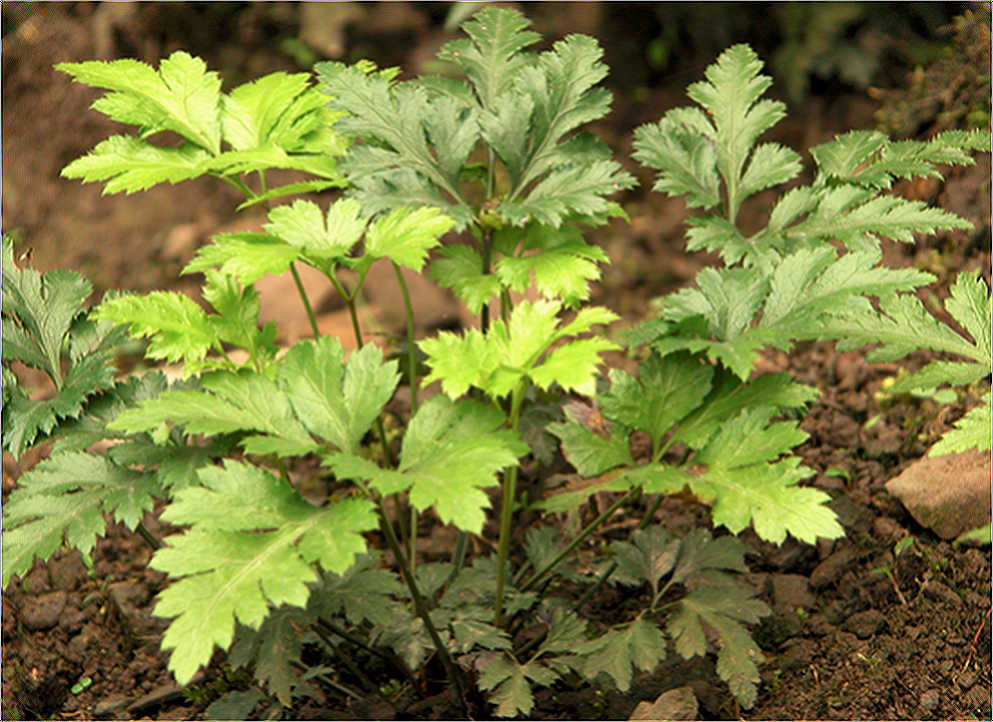 Wild or cultivated in the valley of the sea 1000-1900m cool and wet shade in the dense forest. There is the effect of clearing heat and dryness, laxative fire detoxification. Its taste entrance is extremely bitter, there is the colloquial cloud "dumb eat huanglian, there is bitter can't say", that is, the way out of the taste.
Root stems transverse, 3-7 mm thick, dense roots. Basal leaves 10-25 cm long, county governor stalk; leaf blade grass, 3 full cleft, whole lobes with stalk, central full lobes rhomboid narrowly ovate, up to 11 cm long, apex, pinnate deep cleft, lobes margin absent, with sharp small serrated teeth, surface along veins with short hairs, abaxially glabrous, pulse mesh obvious, lateral total lobes shorter, 6 cm long, Unequal 2 deep cleft near base; time stalk length 7-20 cm, glabrous. Flowers small, yellowish green, CA. 1 cm in diam. Herbs Perennial.
Leaf base Wandering, firm paper, ovate Triangular, tri-lobed, central lobes ovate rhomboid, pinnate deep lobed, margin with sharp serrated teeth, lateral lobes unequal to 2 deep cleft; petiole long 5-12cm. Cymes terminal; Sepals 5, yellowish green; petals inverted lanceolate, ca. 1/2 of sepals, Central with honey groove; stamens majority. Fruit with fine handle. Flowering February-April, fruit period 3-6 months. Its underground rhizome is branched upward, growing upward several branches year by Chicken claw shape.